For more than a decade, UpCity's mission has been—and continues to be—to help businesses find B2B service providers they can trust. The UpCity Recommendability Rating was developed to determine a service provider's credibility and recommendability, giving UpCity the confidence to recommend them to the more than 1.5 million businesses that visit their site.
Each year, UpCity analyzes and scores more than 70,000 service providers based on their UpCity Recommendability Rating and acknowledges the top national and local providers with an UpCity Excellence Award. The results are in, and we won!
We are ecstatic to announce that the Picturelab team has been recognized as one of the top B2B service providers of 2021 in the San Jose area by UpCity!
Picturelab is a full-service video production company. That means we're not simply filming and editing a video for clients. We're ready to fully integrate with your team and work with you to concept, ideate, and tell your story in a way that feels authentic and true to your brand.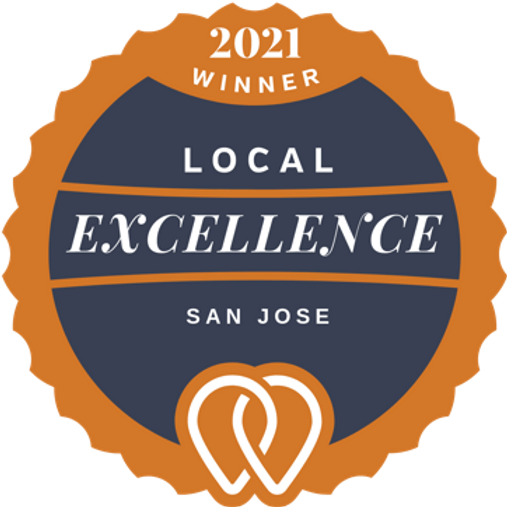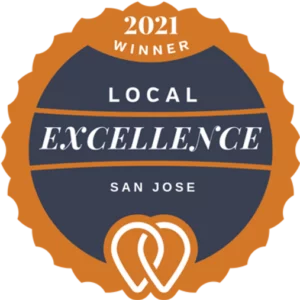 Heidi Sullivan, Senior Vice President of Product & Marketing at UpCity, had this to say about Picturelab:
"Every business has a story to tell. It's simply finding the right way to tell it, and that's why clients connect with Picturelab. Their team takes the time to understand a client and get a better understanding of what motivates them before getting to work. They are extremely deserving of the Local Excellence Award. Congratulations!"
This recognition has been driven in large part by our 5-star review rating on UpCity. Here are a few of our favorite pieces of feedback we've received from our incredible customers:
"We hired Picturelab to create two explainer videos for our launch at CES, and we could not be happier with the outcome! Everything about the process was simple, well thought out, and smooth. The team was very friendly, communicated effectively, and produced fantastic work. Thank you Picturelab!!!"
"We needed a set of marketing assets to help the company communicate its product proposition. We needed several videos and a photography library. We started with photography of a model using the company equipment and demoing prescribed exercises. We also made video demos of an actor using the equipment. We also created a customer testimonial video . Finally, we made a 90-second product demo telling the story of a person in pain, and how they used our product to resolve their issues with physical therapy. We made several versions of the video, with different voiceovers and different lengths. Felt like the materials looked like we paid more for what we got."
"Alex reached out to me on Linkedin and provided me with examples relevant content. I reached back to ask him and his team to produce a marketing video about our office in London. They produced three professional videos, on budget and respecting the deadline. They were able to extract the best soundbites, sharing a positive image about the company, and, more importantly, highlighting the value our business brings to our customers. Alex is quite responsive, willing to find the best solution that worked for us and is organized. I would love to work with him and his team again. Thanks, Alex!"
Thank you to UpCity for this award, and thank you to all of our clients who have helped make it possible. We look forward to the opportunity to share this continued success with you all.