About Picturelab
We create marketing agency-level work without their high fees.
We do creative for a living – doesn't get more awesome than that.  Yes, we like to have fun, and make money doing it.  And help other brands look good and make money…and of course, have some fun as well.
Remember Transvideo Studios?  The largest video production company in Silicon Valley for years with the best sound stage north of Hollywood?  Yeah, that's us, minus the stage.  Picturelab was the creative division of Transvideo Studios for years but then we accepted that we are Picturelab.  All of us.
We're based in Mountain View, San Jose, Silicon Valley, the greater San Francisco Bay Area, but our video production and creative services go beyond that.  We have clients all over the world.
We work with tech giants and startups.  We've also produced nifty videos for fintech, edtech, health care, and all types of products and services.  We partner with brands, creative agencies and marketing professionals to create high quality commercials.
Let's make something incredible.
Creative video production for every stage of your product, brand, and journey.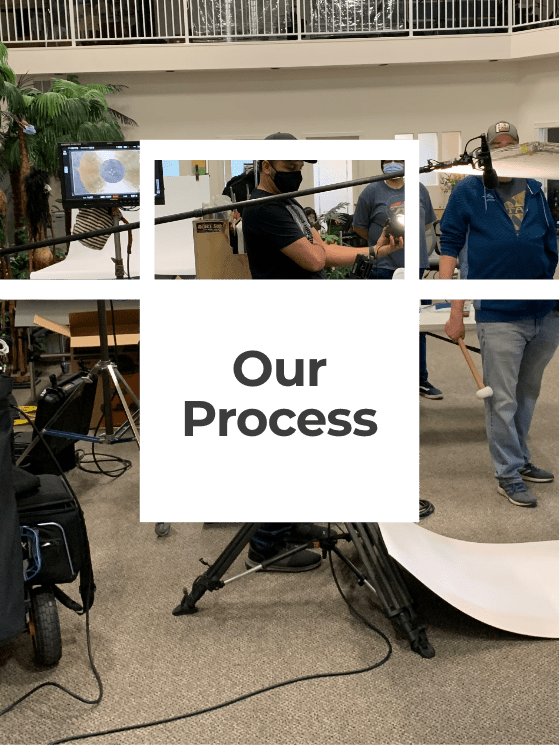 We Listen

Tell us everything you want to tell us. Your brand, your goals, your vision, your idea of a perfect video. Sometimes you may not know what you want. Tell us that, too. We'll absorb it, inhale it, and start to digest it.

We Speak And We Listen Some More

We'll come back with ideas, recommendations and some really deep life-changing wisdom. You'll tell us what you think. And then we'll tell you what we think. And we'll keep cooking until it's super-delicious for everyone.

We Make The Video

With a camera and actors or with a computer and After Effects, we'll make that video, and it'll be a thing that's pretty and shiny.

We Share The Video

With the world or with your internal teams – whoever the audience is, their lives will be changed forever.