Expect to see the following corporate video production trends in 2021.
2020 was an up and down year for marketing video production. Well, to be precise, it was an "up-down-up" year.
We started out strong, then the pandemic put everything on hold. When things picked up, it did so with a fury. From March to August, we completed 5 videos total. From September through November, we delivered just under 30.
The reason for this U-curve is not surprising. As restrictions were put in place in the Spring, brands and marketers were learning the new normal. Just like everything else going on in the world during those middle months, content creation was morphing and waiting for an opening. Then Fall arrived and the race was on to produce.
Videos became more important than ever before. Events were moved online. People were spending more time at their computers. Usually things slow down for us in November, but this year, there was a heavy push for content even past Black Friday.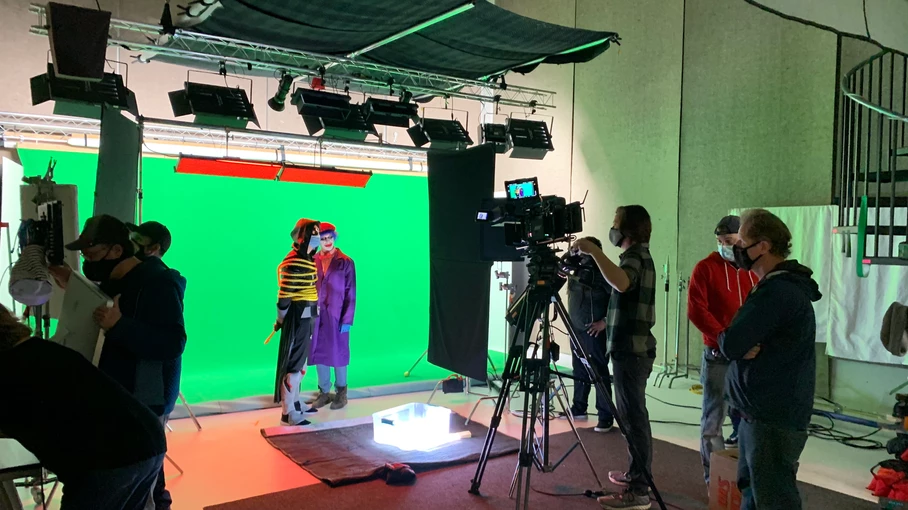 This trend is likely to continue into 2021 as we see the COVID crisis surging and counties are issuing health orders on a weekly basis. There's nothing safer and less risky (for your health as well as your business's bottom line) than watching a video at home.
As far as marketing videos are concerned, expect to see the following in 2021.
More Sales and Product Demo Videos
We expect to get more inquiries and projects to start the year. Generally, the first two months of the year are slower months, but we plan to be quite busy to start off 2021. Every presentation – from simple sales pitches to keynotes at conferences – will benefit from some kind of sales and marketing video considering that most of these will take place online.
We expect to do more product demos, and not just for SaaS or tech platforms, but for physical products as well. If you're conducting a sales pitch over Zoom, you need a strategy that includes more than just your talking head. That strategy, we expect, will include an engaging, high-quality video.
More Animated Videos
We are still shooting live action, but because of the complexities and costs of video production during the pandemic, many brands will opt for animation. Animated videos are safer to do and often carry lower budgets, but they usually take longer than live action to produce. So we expect brands to start earlier in the year, and focus on animated demos, explainers and commercials.
More Stock Footage Videos
Sometimes animation won't work. Certain brands benefit from attaching a human face to the product. Or an animated video just isn't within budget for a company that sans COVID wouldn't be making a video at all. So the solution would be to use stock footage. We've already seen quite a few of these in the last couple of months and expect more in 2021.
More Zoom and DIY Videos
Not our favorite type of video, but interviews and testimonials still need to happen, and with travel and production restrictions, Zoom (or other DIY-level production) videos are in our future. We plan to edit quite a few of these in the coming months.
If you're planning to do these types of videos, check out this article or contact us to learn more about making them look as professional as possible.
More Atypical Stuff
We expect to see content that we hadn't seen before. Funny, quirky, unique design, approach, etc, etc. As content takes a huge upward spike, more companies will strive to stand out. That means an atypical approach to content.
We're doing that now for several of our key clients, and we expect to see more requests for video ideas that are out of the box.