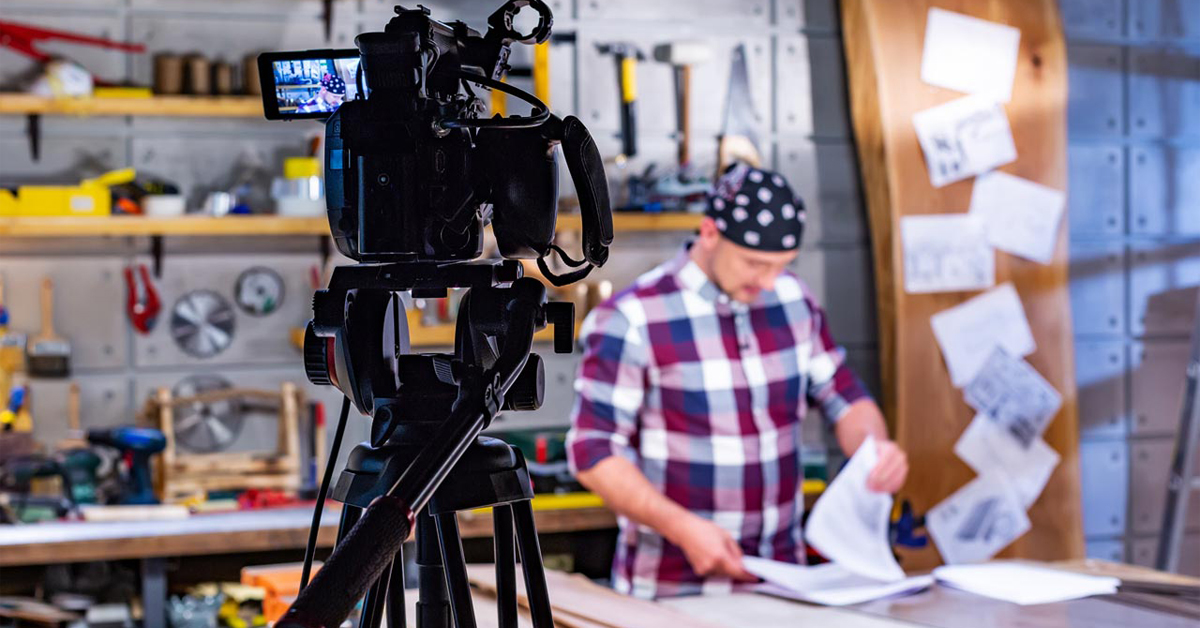 Video is one of the most powerful storytelling tools for enhanced brand recognition. According to 93% of modern marketers, the use of video can increase brand awareness in a multitude of ways, leading to greater ROI, profits, and sales. Interview or event content spreads the word about your business, while testimonial video production creates a strong marketing strategy that lasts the test of time. Discover the four major types of marketing videos used for brand recognition campaigns.
4 Types of Marketing Videos You Should Utilize to Boost Brand Recognition
From branded content to testimonial video production, there are four major types of videos used to create recognition for your brand.
Brand Videos
Brand videos are created to showcase your company's vision, mission, products, or services.
The best-branded content is fun, engaging, and authentic. Mint's Quest For Credit is an excellent example of branded video and goes the extra mile to talk about the company's team goal in an engaging way.
How-To Videos
Instructional videos are a huge hit with audiences looking for solutions, tips, or how-tos in different industries. You can blend video reviews into a step-by-step explainer of an entire process. Resonai Concierge is an excellent video example of this.
Again, be sure to rely on a professional production company to make sure everyone is extremely pleased with the final result.
Event Videos
A highlight of your events, conference, or product launches shows clients what an amazing job you've been doing. Event videos encourage viewers to become interested in your upcoming activities. Privia Health's product launch explainer video is a good example.
Event videos like case studies and product launches can showcase the success of a trade show, fundraiser, or new product. Create a clear message to show potential customers what to expect from your next project.
Expert Interviews Videos
To build your audience and reach, presenting interviews with experts and leaders in your industry is key. With Picturelab, you can lean into the story and create a finished product your clients can be extremely impressed with.
The best expert video testimonial is the one with perfect post-production. Rely on expert video production companies to refine your final product.
Create a Marketing Video with Us
If you are interested in marketing animations, creative videos, or testimonial video production, Picturelab can help. With more than 12 years of extremely professional experience in the field, we are a detail-oriented video production firm with hundreds of big-name clients in Silicon Valley around the world.
Reach out to the team today to inquire about video production for your future projects. It would be an absolute pleasure for us to guide you through the whole process
Testimonial Video Production FAQs
What to expect when you work with professional video production companies?
When you get video production services from Picturelab, you can expect high-quality, engaging videos that will boost your social proof on a landing page, a website, and in real life.
How much does video content for marketing cost?
The cost of video content for marketing varies depending on the video editing process, production quality, and interview footage. Each video production service has a unique quote.
What are the different video marketing services you offer?
We provide customer testimonial videos, corporate videos, training videos, case study videos, explainer videos, television commercials and more. For details, email us at info@picturelab.com or contact us at 650-965-4898 at Picturelab today!