There are many factors at play when choosing the right camera for you. Even when you have a good idea of what those factors are, the choice can be daunting. The information from the manufacturers is not objective. They will never say anything disparaging about their product unless it's to up-sell you to their newer, more expensive, option.
While it's impossible for me to consider the needs for everyone and every scenario, I will focus on my company's needs and the best solution for it.
When is it time to purchase a camera system?
At Picturelab, we produce commercials, explainers, overviews, corporate videos and ads… for web and broadcast. We produce projects that have large budgets and some that have modest budgets. We tailor the equipment to the assigned budget. We have found it more cost effective to purchase our own camera gear that is well suited for the medium to lower budgeted projects as opposed to renting. The larger projects have enough budget to rent high-end camera packages, like RED MONSTRO or ARRI ALEXA. In our current situation, we own two Panasonic DVX200 4K cameras. These are well suited for documentary, testimonials, and b roll. They have fixed Leica lenses and micro 4/3 sensors. I'll get into why these features are important later as I rundown the primary purchasing considerations…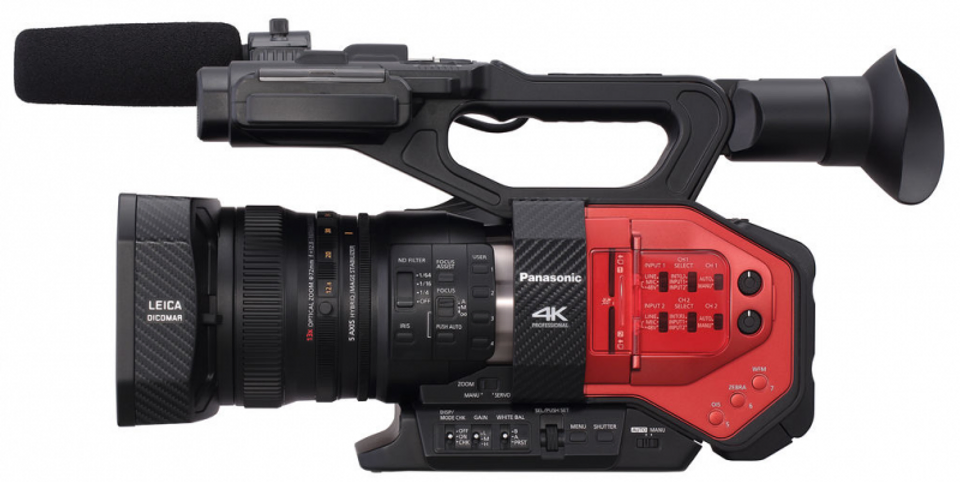 Panasonic AG-DVX200 4K Camcorder with Four Thirds Sensor and Integrated Zoom Lens
The first consideration is price.
What can you spend on a new camera? You must keep in mind all of the accessories, from batteries to media to tripods or other support. The cost of these essential extras can cost as much, if not more, than the camera itself.
The second consideration is how often you use the gear.
If it costs you $500 to rent a package that costs $3000, it'll pay for itself after six rentals if you buy it and rent it to your clients. It might as well be you, instead of a third-party vendor, making that rental fee, right? If you only use the camera a couple of times a year it may not pay for itself before the next version of the camera is released.
What camera system is right for me?
There are many solutions that have high-end features, but there are often drawbacks in other areas. Example, our Panasonics have a fixed lens that is convenient. It's also Leica glass, which has a long reputation for making elite lenses. The drawbacks are a long minimum focus (around 3') and the micro 4/3 sensor, which is on the marginally acceptable size for professional level use. This makes getting really nice bokeh or focus falloff to feel organic. While the frame rate range, the shooting codecs, v-log capability are also convenient, it's small-ish sensor and fixed lens work against it for producing commercial level work. While I'm more than happy to use the DVX200 for documentary or testimonial work, I wouldn't bring it to a large budget project. This camera also has XLR inputs to pull-in audio directly to the footage. Again, good for doc work.
A customer testimonial video shot with the Panasonic AG-DVX200:
There are camera systems that have a larger sensor, or full frame. Some of the most popular are the Sony A7s series. This is a DSLR that will also shoot video. It's drawback until recently has been it's lack of 4K ability. They have changed that with the Sony A7iii but it still uses a h.264 codec which is not acceptable for camera original under most circumstances. This is a good codec for uploading a finished project to the web, as a delivery codec, but not for editing.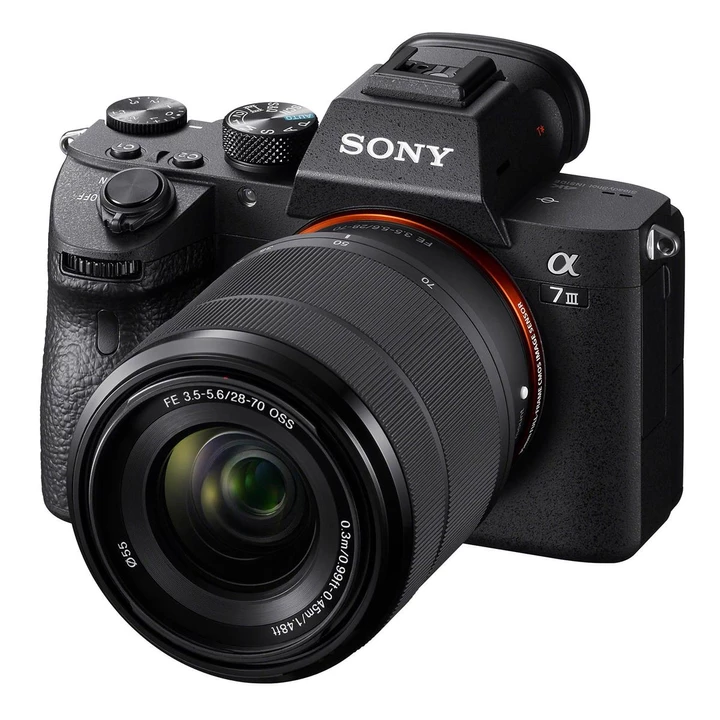 Sony Alpha 7 III
The work around here is to use an external recorder with an A7iii that will capture in 4K ProRes. This is a $500-$1000 expense. Add on a lens(es), since this is not a fixed lens camera. I find this to be a technical plus but a drawback because lenses can be expensive and can easily match or go past the $2000 cost of just the camera body. A cine lens, like the Sony FE 24-105mm F4 G OSS lens ($1300) or the Sony E PZ 18-110mm F4 G OSS lens ($3500), would be useful if using the camera in a commercial setting. On the other end there also some third-party audio accessories that will enable it to take an XLR feed for docs.

Sony FE 24-105mm f/4 G OSS Lens
Most importantly, you must know what you are you using the cameras for.
Filmmaking, advertising, documentary, journalism…? It'd be great if there was one system that works for everything but we're not there, yet. Camera tech is very close and there are ways some clever camera gurus can accessorize and tweak a package so it can fit any bill. This takes know-how, resources, and a keen sense for reselling because buying and selling camera gear goes hand-in-hand, if you want to stay relevant and profitable.