Guidelines to follow when using Zoom to create marketing shoot.
Sometimes you have to make a video using Zoom or other video conferencing platform. It's not ideal but it may be the only option when there are budgetary or logistical constraints, or other issues like a world-closing epidemic.
Especially in 2020, we've seen a ton of these videos made. From celebrities crooning classics to religious events to entire tech conferences, Zoom videos have become the uncouth pauper trying to fill in.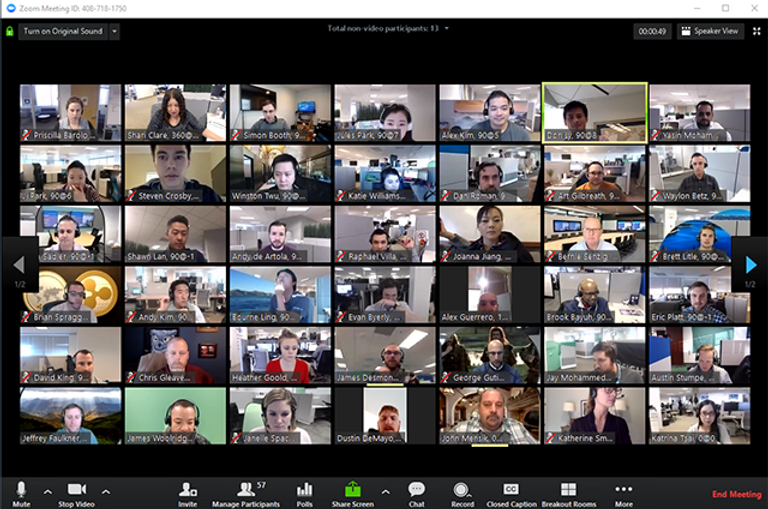 Nothing beats a professionally shot video. The quality of the cameras, lights and audio, and the professionals who know how to use them, can't be easily duplicated. I'm not just saying that because I'm with a video production company who has produced and shot hundreds of productions. I'm saying that because we have edited and tried to salvage numerous homemade Zoom and iPhone videos.
So, whenever possible, get professionals to shoot them, especially if the purpose is marketing your brand or sharing a customer's testimonial. But in those times when it's not possible, take heed of these following guidelines.
How to shoot a conference video?
Equipment
The easy answer is to get the best equipment you can get. But usually our client is asking their client or guest to do these videos. So, unless there are significant technical issues, we don't ask our clients to ask their guests to buy new equipment. These days most people have the devices and webcams that work just fine. We can work with what people already have.
For additional information on equipment for Zoom, go here.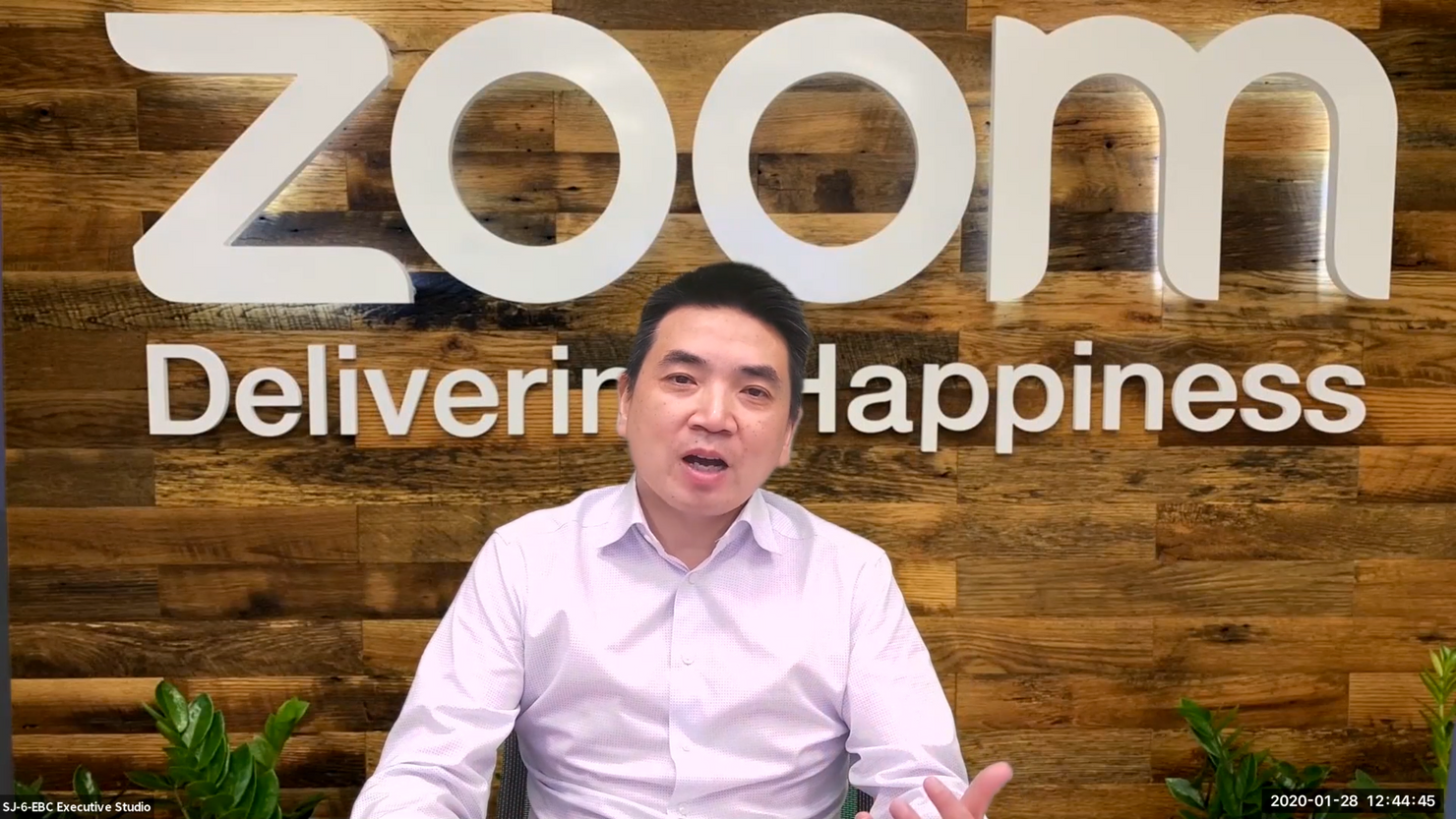 Positioning and Composition
Everyone has their own Zoom style. Some people chill out on the couch. Others are straight up on their ergonomic chairs. We have some looking down, looking up, looking off at something in the distance. To get a good looking and sounding video, positioning is very important. Keep in mind the following:
Never place yourself further than four feet from the microphone. Ideal positioning is two to three feet away.
Keep your full head in frame. Make sure there's a little distance between the top of the frame and the top of your head.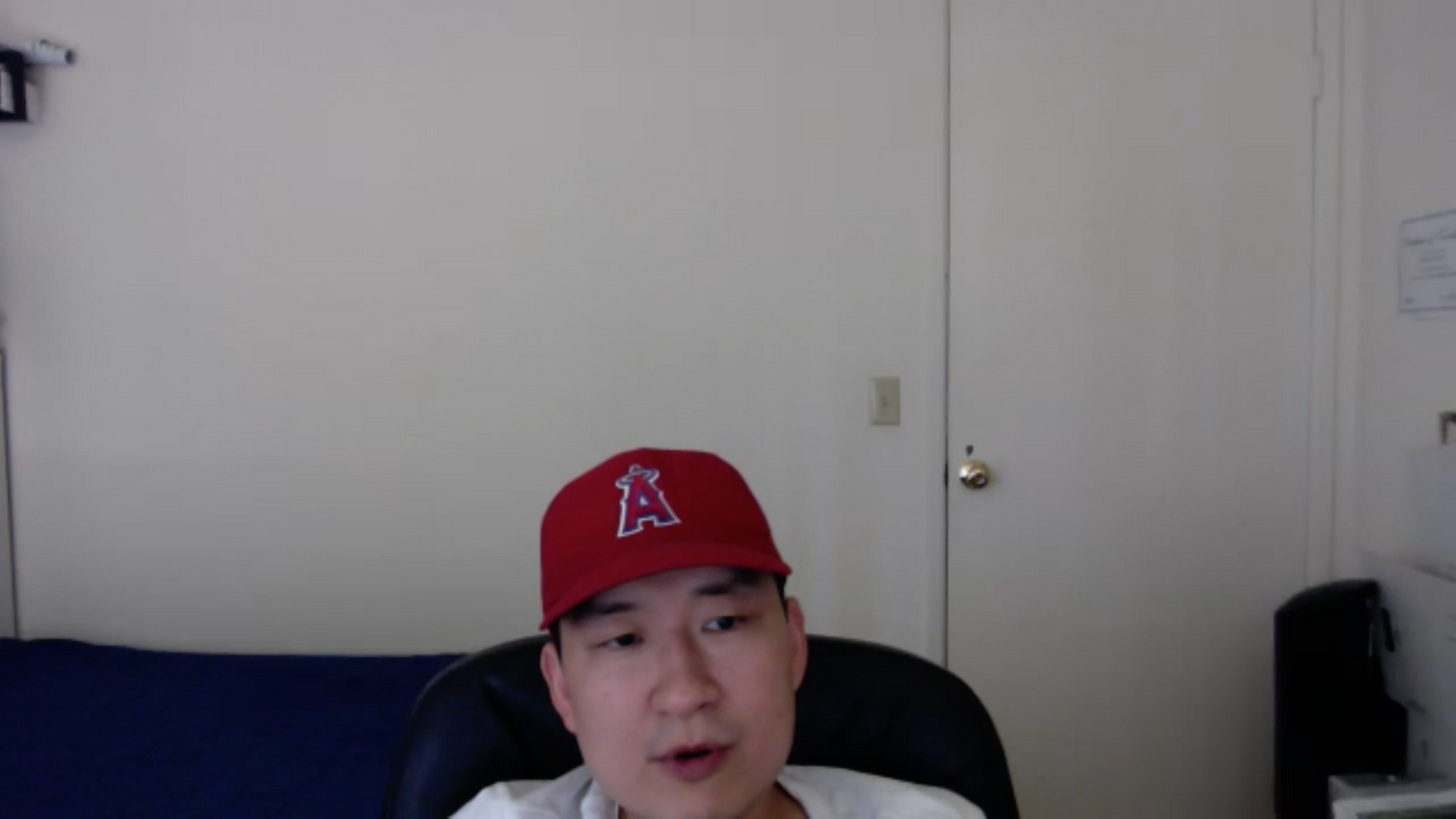 Ideal composition is to frame yourself from just above the top of your head to just below your shoulders.
Keep eyes focused on the camera/phone (not on the screen). Alternatively, if you want to create an interview look, find a point to look at slightly off camera. You may even want to have someone sit there to make eye contact with you as you speak.
Lighting
You don't want to be a silhouette, so have a strong light source in front of you rather than behind.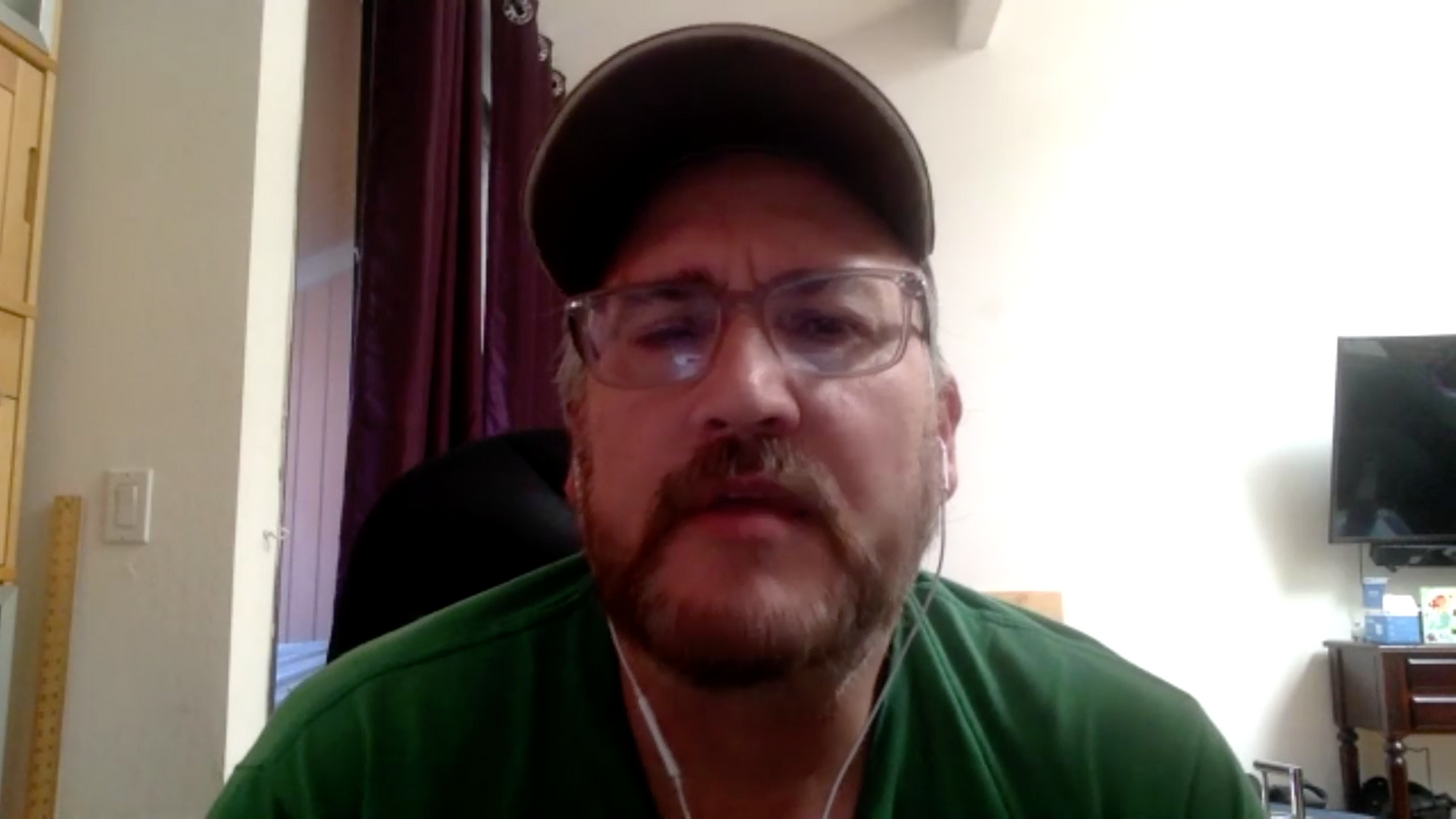 Recording
When we do a live action shoot, we're constantly thinking about how we're going to edit the video. So the way in which we conduct the interviews reflects our understanding of the post production workflow. You or your guests most likely won't, so it's good to keep in mind the following so that editing will be much easier, which will result in a better finished product.
Record in the highest resolution quality of your device.
Shoot in landscape mode (horizontal), not portrait mode (vertical).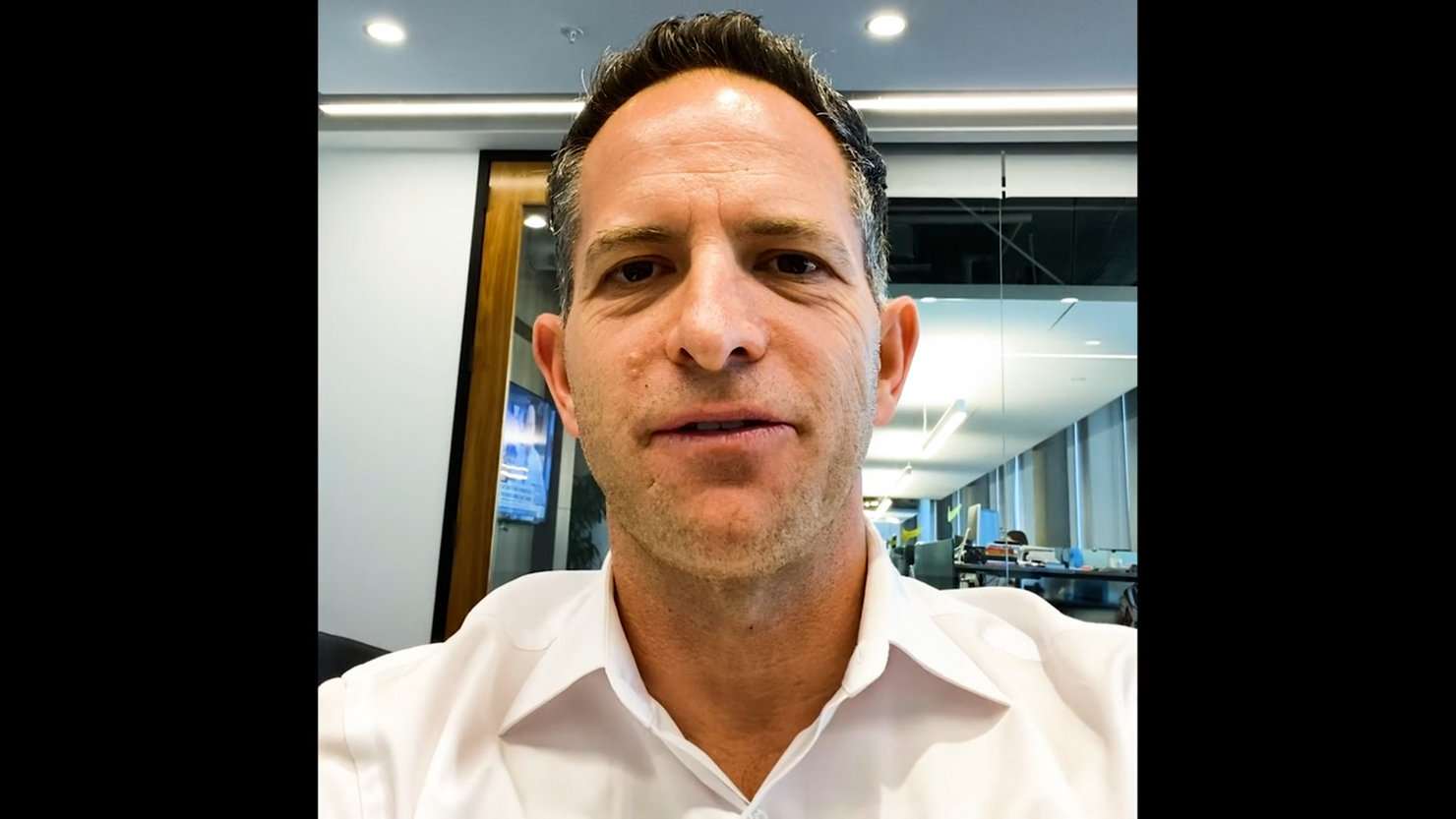 Record in a quiet space with little background noise.
Keep the takes relatively short. Nothing over 1 minute.
If you feel you need to redo a take, stop recording then start a new one.
Record as many takes as you need but only share your favorite.
If you stumble mid-sentence, take a breath and then start again from the beginning.
At the end of your testimonial, you can add any comments to the editor.
Mastering the Art of Shooting Marketing Videos with Zoom
In today's digital age, the demand for high-quality marketing videos is ever-growing. Zoom, originally a meeting and communication tool, has evolved to become a versatile platform for creating engaging marketing content. In this article, we'll explore how to shoot a marketing video with Zoom, taking full advantage of its features.
1. Zoom Account and Settings:
To begin your video journey with Zoom, you'll need an account. Once logged in, take the time to configure your settings to match your requirements. You can adjust everything from video quality to audio settings.
2. Zoom Meetings for Collaboration:
Utilize Zoom meetings for collaboration with your team. This is where you can discuss the video's concept, design, and overall strategy.
3. Record Your Meetings:
Zoom's recording feature is a game-changer. You can record your meetings, capture interactions, and then extract the recorded video for marketing purposes.
4. Use Zoom for Webinars:
Zoom's webinar feature allows you to conduct webinars with a large number of participants. This is an ideal platform for reaching your customers and prospects with live sessions and interactive Q&A.
5. Cloud Solution for Storage:
Zoom offers cloud solutions for your video storage needs. This is handy for keeping all your video recordings in one place, accessible from anywhere.
6. Zoom AI Companion:
Zoom's AI companion can assist you with various aspects of your marketing video creation. From conversation analytics to call and audio file recordings, it's a helpful tool.
7. Integration with Other Tools:
Zoom integrates seamlessly with other marketing tools, making it a valuable part of your marketing tech stack.
8. Zoom Support Products:
Explore Zoom's support products for even more features and solutions that can enhance your marketing strategies.
9. Collaborate Anywhere:
The beauty of Zoom is that you can collaborate from anywhere, making it a versatile tool for shooting marketing videos on the go.
10. Send Invitations with Ease:
Zoom makes it hassle-free to send invitations for your video shoots, ensuring that your participants can join without any issues.
11. Marketplace for Additional Tools:
Zoom's marketplace offers various tools and apps that can enhance your marketing video creation process.
12. Learning Center for Assistance:
If you're new to Zoom, the Learning Center offers a wealth of articles and resources to help you navigate the platform.
13. Developer Community and Partnerships:
Zoom's developer community and partnerships with other tech companies open up even more possibilities for your marketing video creation.
In conclusion, Zoom has evolved from a simple meeting space to a powerful platform for marketing video creation. Whether you're a small business, a marketing team, or even large agencies, Zoom offers the tools and features to make your video marketing efforts effective and hassle-free. It's an all-in-one solution that can help you reach your customers, engage with your target audience, and create compelling marketing content with ease.
If we had it our way, there would never again be a Zoom-recorded footage that we'd have to edit. But, as long as we've got 'em, let's make the most out of them.
For additional information, please reach out to us at info@picturelab.com.