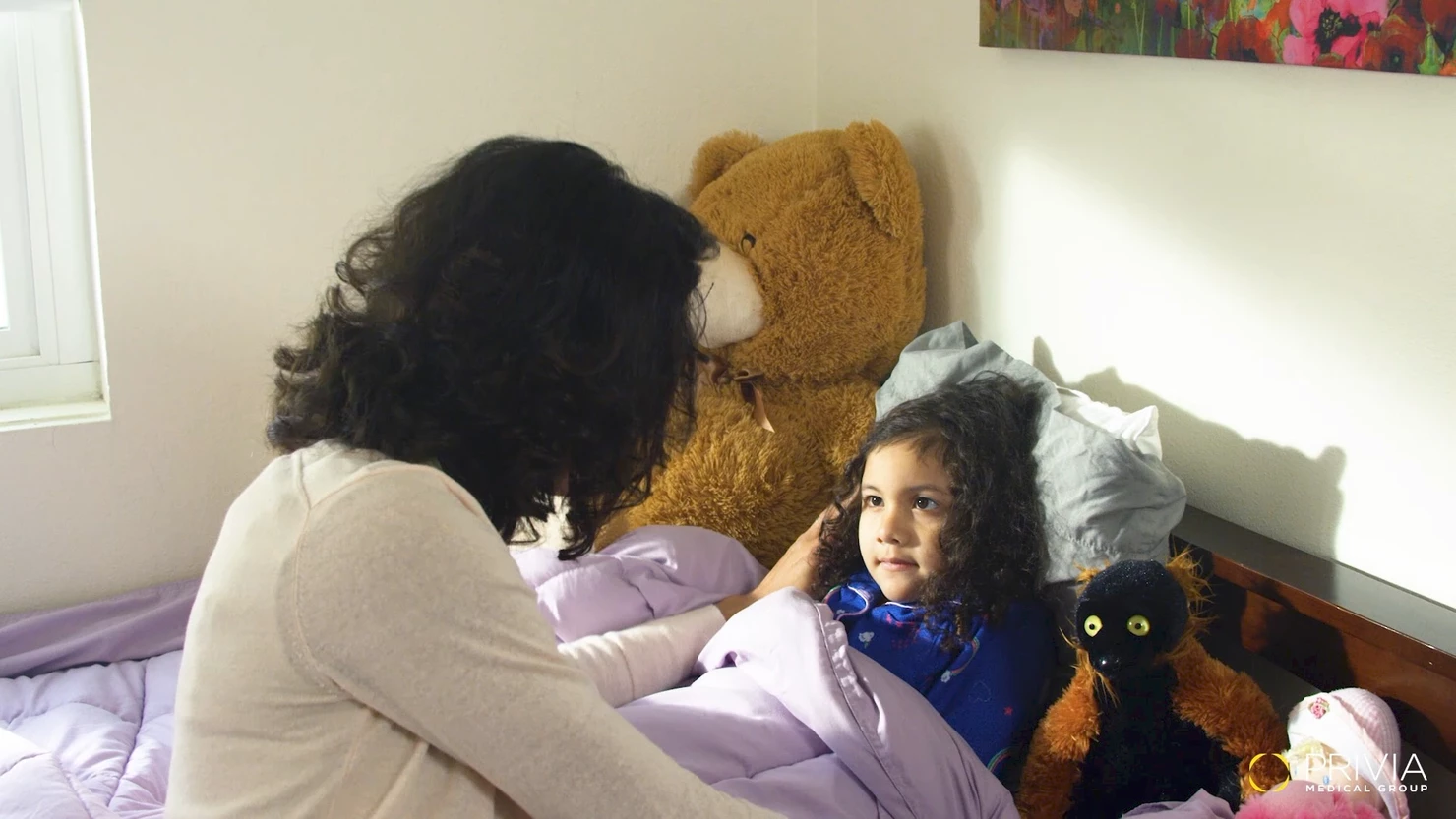 If you're wondering which type of explainer video – animated or live action – is better for you, here are some tips.
When should explainers be live action?
Not only is every brand different, every product and service is different as well. A medium that works for one product may not be the right for another. Generally speaking, a product or service that is "human-focused" should be live action. For example, a health care platform that helps patients connect with their doctors should feature real people, not animated characters (see Picturelab's Privia Health explainer below). The audience – patients of all demographics – can connect more seeing real people. To emphasize this, we cast actors representing different demographic groups.
Another example is when people are the focus of a product. Picturelab's Gong explainer shows how Gong's powerful software can help managers coach their sales teams in a more efficient and comprehensive way. In this instance, we needed to emphasize how the software can impact real people, and therefore we recommended live action even though the product is high technology.
When should explainers be animated?
We recommend animation when there's a concept that may be difficult to understand. By visualizing it through animation, we can better explain how the product works. For example, Picturelab's animated explainer for BitGo shows how the crypto currency security company's product can streamline and enhance the security of their clients' cyber assets. To show this would not have been possible with live action (without Hollywood budgets).
We also recommend animation when it's simply easier. An example is the explainer for Planet. The company's software shows how it can monitor and record subtle changes on the Earth's surface. We could have definitely shot this live action from space, but it's just much easier to show with animation.
Another instance is when we need to present a controversial product as fun and safe. Few years ago, a startup called Blippy asked Picturelab to create an explainer. The product was highly controversial since it allowed people to share their credit card purchases with other people. Who would want to reveal what they're buying and how could that be fun? By using squishy little animated characters and some humor, our animated video ensured that users felt safe about Blippy. Unfortunately, Blippy didn't quite make it, but the video was so successful, it was featured on TechCrunch.
Are there any differences in cost between animated and live action?
It depends on the scale. In most cases, a full production will cost more than a simple 2D animated explainer. Here at Picturelab, we will do it all from concepting, scriptwriting, pre-production, the shoot, and final editing and graphics. This takes time and money, especially if it's a larger production with multiple locations, actors and complex SFX or VFX. We've produced commercials featuring 20+ actors over 3 days that went well above six figures. But we're also able to scale up or down depending on the client's budget. We've shot successful live action explainers for under $25K.
An animated explainer, especially if it's a simple 2D piece, will be relatively easy to do. Some explainers, especially if 3D or more complex, will cost more. So even within animated explainers, prices may vary.
The best way to obtain accurate prices is to contact the video production company and discuss your needs and budgets.
In conclusion, the decision to commission an animated or live action explainer will depend on multiple factors. Most importantly, the video should serve your brand and product, and be the most effective in reaching your audience.
To learn more about how Picturelab can help you with your corporate video production, contact us at info@picturelab.com